Owls Offer LB/RB from Villa Rica
The Owls didn't have to go far from home for this one, offering Villa Rica HS LB/RB Du'Shaunte Holloway (2019). Holloway boasts a 4.1 cumulative GPA and has offers from literally every Ivy League school!
Recruit Georgia: Holloway is a nice two way player for Villa Rica playing their primary back role and sort of a hybrid OLB/SS. He has more instincts on defense to be honest, and I really like his acceleration to the football. He really blows to the ball carrier. On offense he hits the whole hard. He runs a little too upright at some points, and speed is just above average. I really like how tough the 2019 recruit is. He fights off blocks and through would be tackles with intense physicality. He is a really good tackler, and does a great job of squaring up and exploding through the hips. Very smart player too, and reacts to the play quickly. I think his academics put him over top as an FBS athlete, and a good player to get an early commit from.
Du'Shaunte Holloway | 6'0″ | 190 | LB/RB | Villa Rica HS (Villa Rica, GA)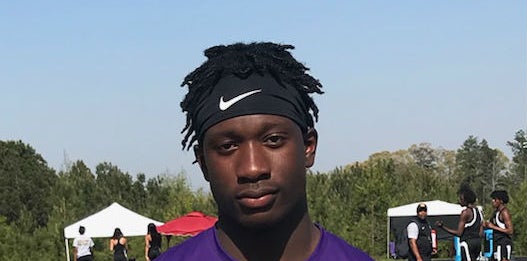 Offers: Kennesaw St., Mercer, Georgia Southern, Harvard, Yale, Princeton, Pennsylvania, Dartmouth, Brown, Cornell, Columbia, Eastern Kentucky, Western Kentucky, Illinois St., Citadel, Wofford, Florida International, Furman, San Diego St., Northern Arizona
Recruit Georgia
Hudl/Highlights
Blessed and very excited to recieve an offer from KSU @kennesawstfb @PJVolker @CoachChesnutKSU @RicoZackery @Gridiron_Mom @Mansell247 @dcoop03 @PassFootball5 @RecruitGeorgia @VRicaFootball @RECRUITVRFB pic.twitter.com/yV5jmsautj

— Du'Shaunte Holloway (@tay22forme) June 13, 2018