Owls Offer Big Man from Marietta, Are In His Top 10
Kennesaw State has offered 6'8″ PF Jordan Meka (2020) of Mt. Bethel Christian in Marietta according to Rivals. I missed this offer, and I believe it's at least a week or two old.
Meka lists Kennesaw State in his Top 10 choices alongside Georgia, Georgia Tech, Kansas, Alabama, Vanderbilt Murray St., UCONN, VCU, and Auburn. 
SandysSpiel (06/11/2019): "Dripping with upside, Jordan Meka did not shy away from the physical opposition of Colin Granger and more than held his own against the burly big, posting 20 points, 12 rebounds and 3 blocks while going 8-of-11 from the foul line. The jumping jack still has his best basketball ahead of him but he is making strides to reach his potential as possibly Georgia's highest ceiling post player in the 2020 class. Meka hit a couple hook shots in the lane and had a few patient post moves with his back to the basket. His moves may need a little more decisiveness at times, but he never rushed into any ill-conceived attempts. With the graduation of Coleman Boyd and Stanley Eze, Meka will be forced to shoulder some more of Mt. Bethel's offense."
HoopSeen (11/18/2018): "There was a quite the debate on the baseline yesterday about where Jordan Meka ranked amongst the states best shot blockers. That debate was settled yesterday as just the mere presence of Meka trailing on a break caused a defender to miss an easy chip in. Couple that fear he instills with actually obtaining 5 blocks throughout the game and its easy to see why he offer sheet grew throughout the spring and summer. His ability to anchor the paint is well noted amongst mid-major and high major staffs but his ability to be a scorer for Mt. Bethel will only increase his stock. As he took on double teams and made shots from the perimeter, you could see a prospect that's still learning ways to make use of his all his talent. With a developing skill set and a knack for blocking shots, expect Jordan Meka to have another great year for a solid Mt. Bethel team."
Jordan Meka | 6'8″ | 215 | PF | Mt. Bethel Christian (Marietta, GA)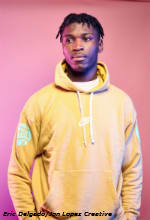 Offers: Kennesaw St., Georgia, Georgia Tech, Mississippi St., VCU, Georgia Southern, Xavier, Tennessee St., Florida, Tulane, Georgetown
Georgia Hoops (#9)
HoopSeen (#14)
Highlights
2020 @JordanMeka23 has released his top 10!! pic.twitter.com/IWQvIsdF8W

— Brosenow Edits (@brosenowedits) September 10, 2019