Anderson Sets KSU Single-game and All-time Rebounding Marks
3/2/13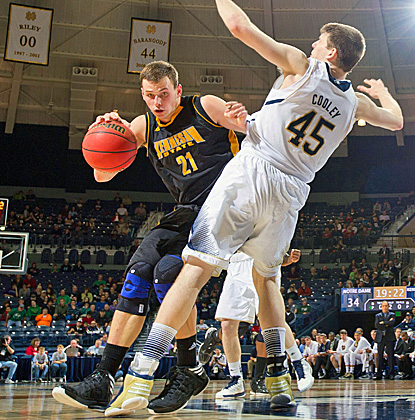 Even with the team's 67-49 loss to Florida Gulf Coast tonight, Aaron Anderson went out on top tonight.
KSUOwls.com summed it up quite well
The Owls' forward scored eight points and collected a career-high 22 rebounds to become Kennesaw State's all-time leading rebounder and establish a single-game rebounding mark. Anderson increased his career total to 743, breaking the previous standard of 734 set by Israel Brown (1998-93).

The 22 rebounds eclipsed the previous school mark of 18 accomplished three times, most recently by LaDaris Green who achieved the feat against SIUE on Jan. 12, 2010, and is the highest total by an Atlantic Sun Conference player since Thomas Sanders grabbed 22 for Gardner-Webb versus USC Upstate on Feb. 23, 2008.
Markeith Cummings recorded his first double-digit rebound game of the season tonight.
Kennesaw State's all-time leading scorer with 2,048 points, Cummings finished his career fourth on the A-Sun Conference's all-time points list. He ended his senior campaign averaging 16.5 points a game.
With the departure of Anderson and Cummings, Brandon Dawson and Andrew Osemhen will be the last links to the Tony Ingle era.